[urbex] Heavy Metal
Everywhere the power is still on, lights are burning, alarms are sounding…but nobody there. It looks like they walked away for lunch and let everything like it was. Giant slaps of steel still half in machines. This factory is so big security uses a car to drive through.
I found black and white more suitable for this series, hope you like them.
#1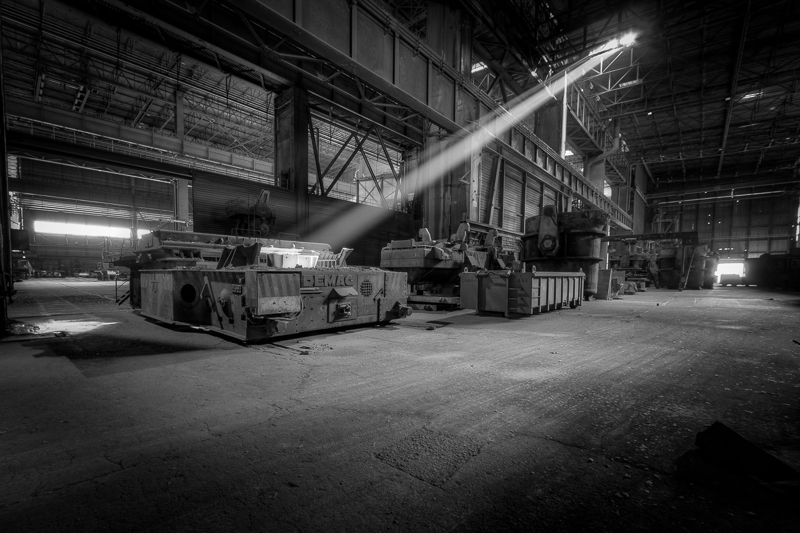 #2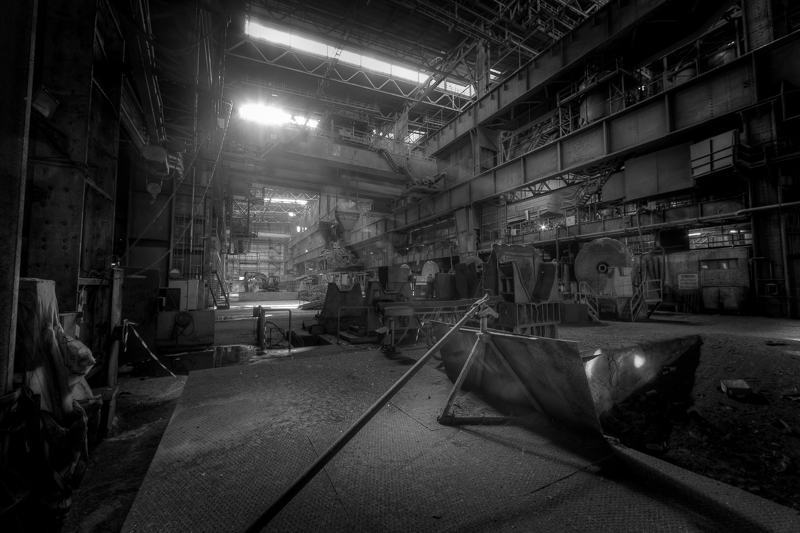 #3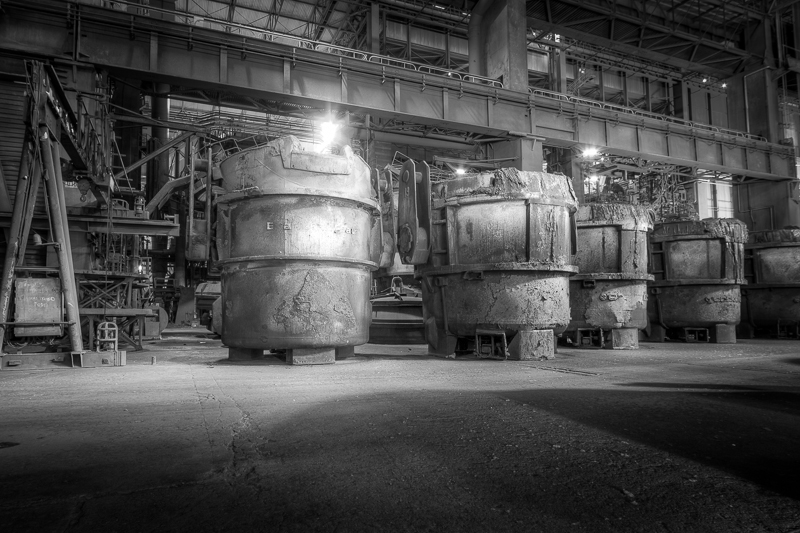 #4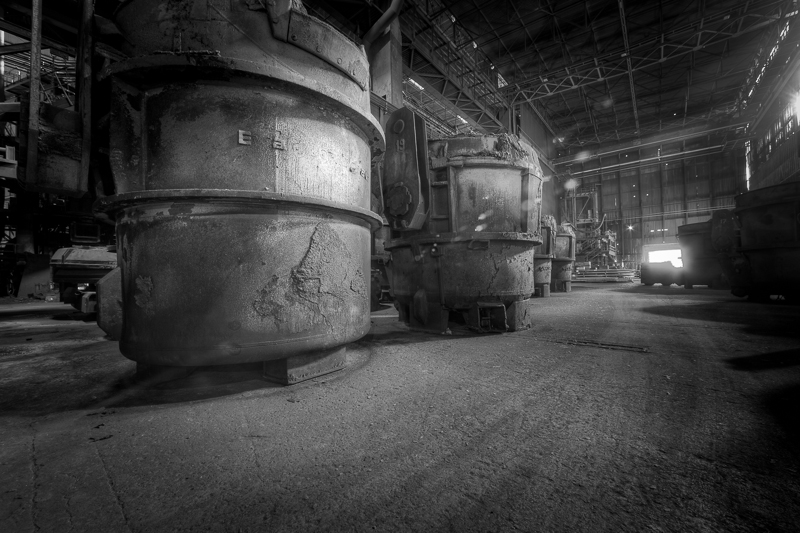 #5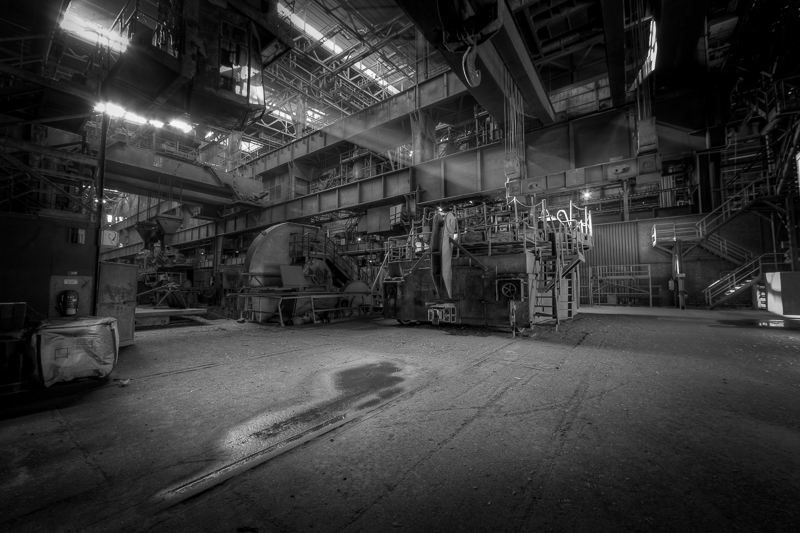 #6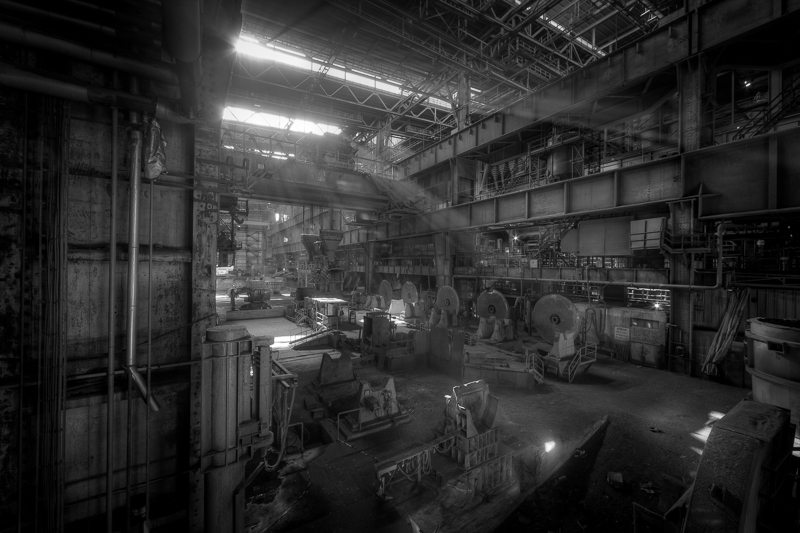 #7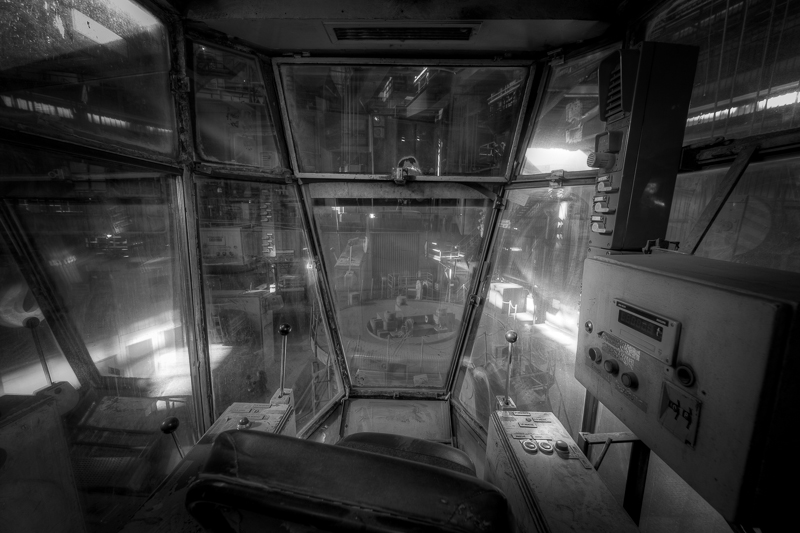 #8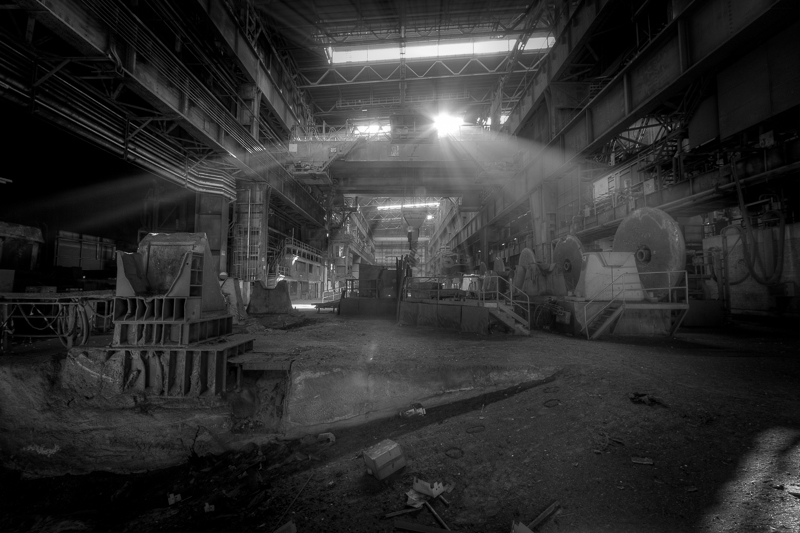 #9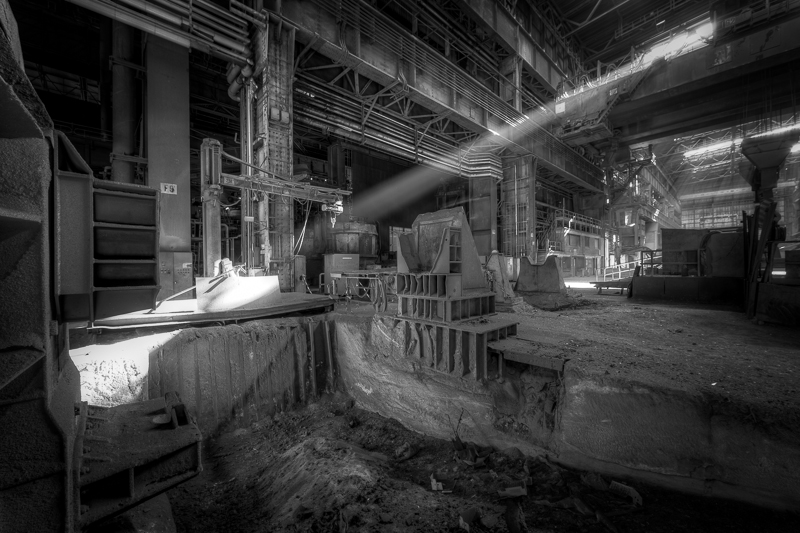 #10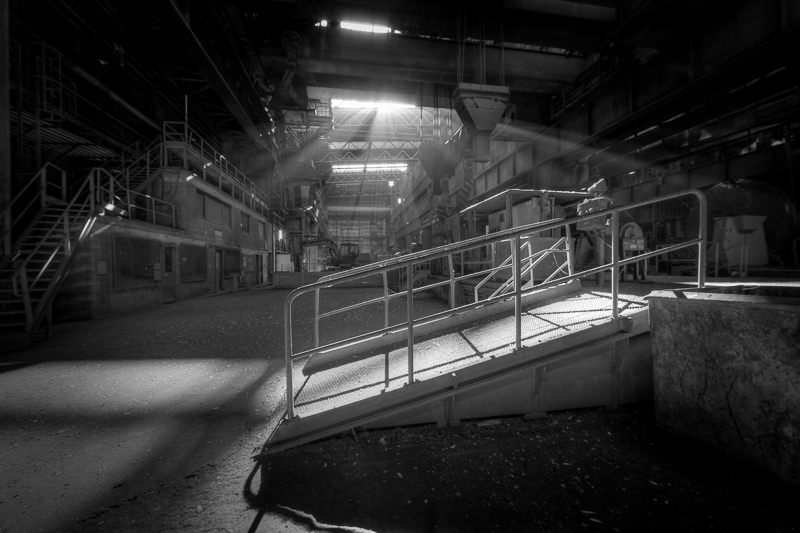 #11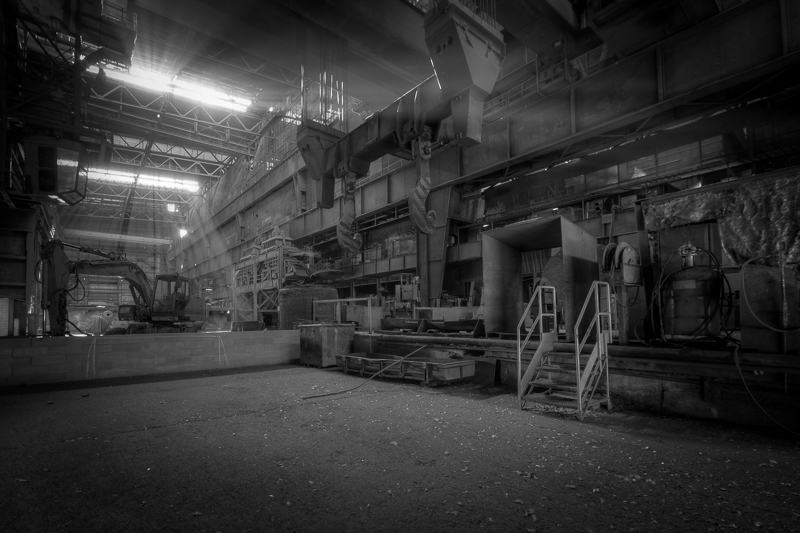 01-'13 MongoDB vs SQLServer

12-'12 [urbex] Chateau CF
Comments
---
zeer nice weer
---
Mooie locatie en zeer nette shots. Nummer 6 is mijn favoriet uit het rijtje, mooi overzicht en lekker sfeer.
---
Ik wil ook in die panden van jou rondlopen! Niet per se om te fotograferen maar omdat het me mateloos fascineert en je lekker kunt wegdromen en fantaseren op zo'n plek!
---
---
toch jammer van het zwart wit vind'k persoonlijk..
---
Foto 7 lijkt rechtstreeks uit een game te komen! Echt gave foto's!
---
Meen je dat van die lichten en alarmen, of is dat inspirerende backtalk?
Foto 6 is mijn favoriet. Zeer tekenend.
[Comment edited on Friday 04 January 2013 04:10]
---
Nope, overal was nog stroom en licht, alarm was in de kantoor/controleruimtes
---
Comments are closed